The bounce back loan scheme launched on 4 May 2020 to help small and micro businesses who have been adversely affected by Covid-19 by offering them government-backed loans of up to £50,000.
Bounce Back Loan Scheme (BBLS) Explained
UK based businesses can apply for a loan to borrow up to 25% of 2019 turnover on a term loan, from a minimum of £2,000, up to a maximum of £50,000. The loans are available for a term of up to 6 years, helping to spread repayments, with no charge for full or partial early repayment.
Although the bounce back loans are repayable, they are 100% government back meaning you won't need to give a personal guarantee, interest-free for 12 months and have no repayments for the first 12 months.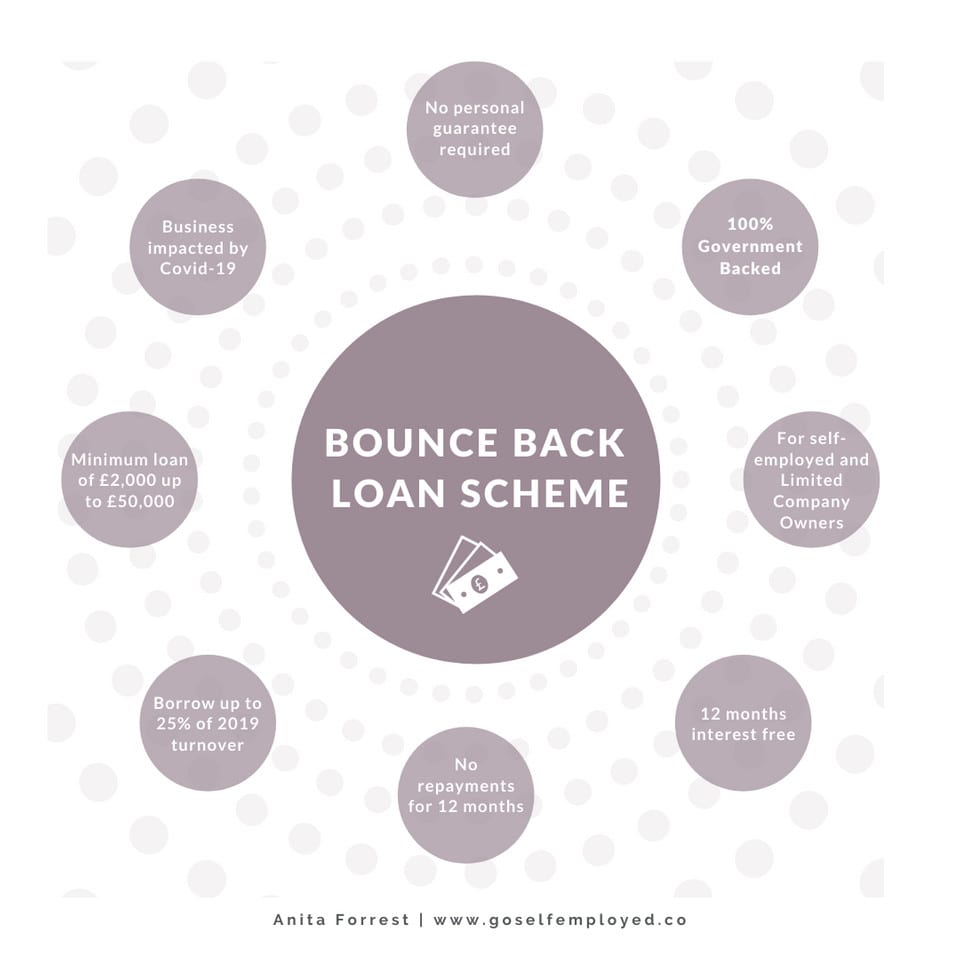 Who Can Get the Loan?
The bounce back loan scheme is for Limited Companies, sole traders and the self-employed established before the 1 March 2020 and impacted by COVID-19.
How to Apply
You can apply using a simple one-page form through most major British Banks including:
Natwest
Santander
Clydesdale
Barclays
HSBC
However, due to an whelming number of applications banks are typically only taking applications from people who have an existing business account with them.
Bounce Back Loan Scheme Top Up
On 10 November 2020, the government have announced changes to the scheme as part of the second lockdown. Businesses and the self-employed are now entitled to claim a top up on their BBL. This entitles smaller businesses to claim a 'top up' on their existing loan if they originally borrowed less than the maximum amount available fo £50,000.
What Happens If You Are Not Eligible for a Bounce Back Loan?
If you need financial assistance are not eligible the government backed loan then you may be claim both financial assistance in the form of: