A Company Authentication Code acts as your Limited Company e-signature for filings at Companies House.
Here's a step by step guide to help you change this crucial code to something more memorable.
1. Log Into Companies House Webfiling
Head over to the Companies House website HERE and login using your registered email address and password.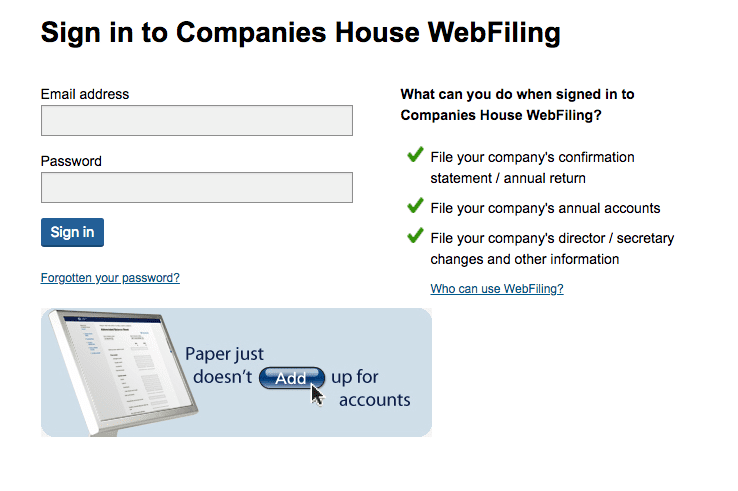 2. Sign Into Your Company
Sign into your Company that you wish to change your Authentication Code for.
You'll need your Company Number and existing Authentication Code.
If you have misplaced it you can find out how to retrieve a lost Authentication Code here.
3. Click on Company Authentication
On the left-hand side of the screen is an option for "Company Authentication".
This will allow you to manage and change your Company Authentication Code.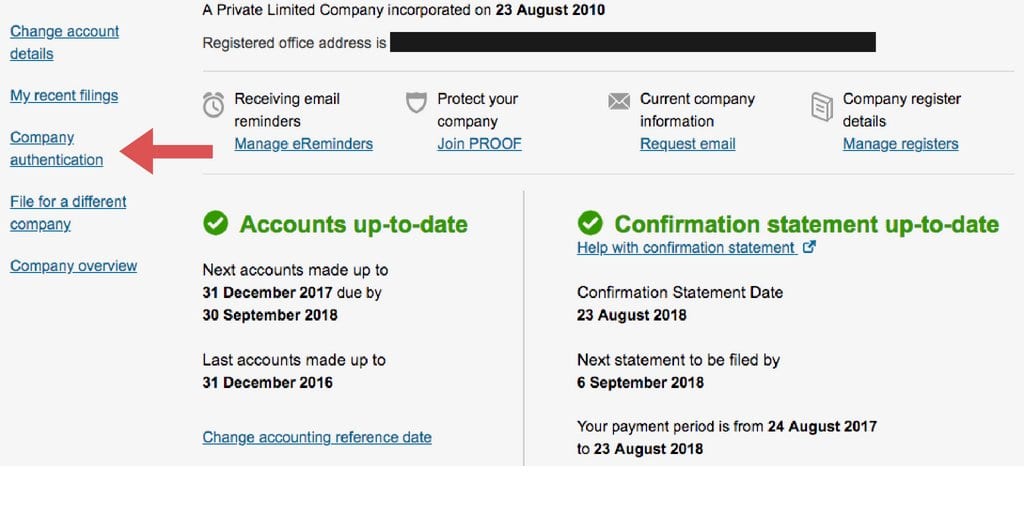 4. Change Your Company Authentication Code
Once in, you can now change your Company Authentication Code to something more memorable.
Why is a Company Authentication Code So Important
A Company Authentication Code is a 6 digit code issued by Companies House to each Limited Company, whether it is trading or dormant.
The Company Authentication Code is used as part of the process for filing online information on Companies House.
Pre-online filing all Companies House documentation required a Director's signature for approval on a form.
To make online filing possible the Company Authentication Code is considered to be the equivalent of a Directors or Company Secretary signature.
Therefore a Company Authentication Code is a really important piece of information and should be kept confidential.