To check if a domain name is available, you'll need to use a domain name provider.
A domain name provider is a company that is responsible for managing and selling available domain names.
If you want to build a website or set up an email address with a specific name, then you'll need to start by getting a domain name.
I use two main providers to check if a domain name is available – the one I choose depends on what I want to do with the domain. The two providers are:
Siteground (to build a WordPress website and arrange hosting, all in one place)
123-Reg (to buy a domain cheaply to hold the name but not set up a website)
Head over to Siteground and type in your chosen domain name into the search bar.
Don't forget to choose the top level domain you want (that means .com or .co.uk, etc)
If your domain is not available, a message will flash up to say the Domain is not available. Siteground will then give you some alternatives suggestions or you can start the process again.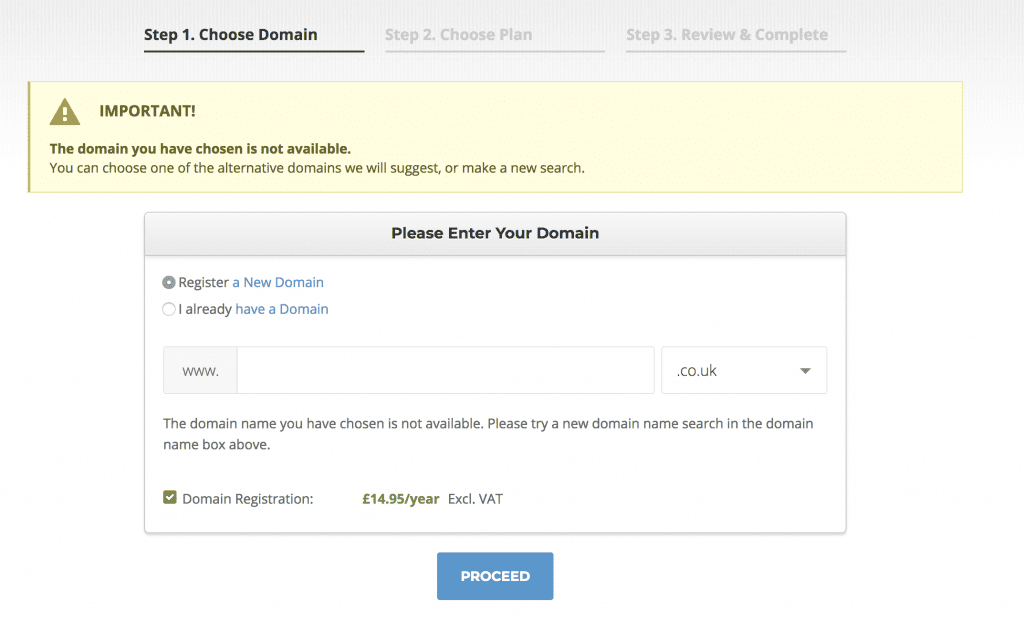 If your domain is available, you can choose to buy it there and then, along with choosing a hosting package.
If you just want to hold onto a domain name for speculative reasons or future purposes, head over to 123 Reg.
Enter the name of your chosen domain into the search bar to find out if it is available.

If you choose to purchase it, then 123 reg allows you to buy the domain without the need to pay for hosting. This makes buying a domain name cheaper.