Congratulations your business growing! Becoming VAT registered represents a major milestone for your business, it does bring with it more responsibilities. In this guide, I'll share some helpful hints to get you ready for completing your first VAT return.
When is Your First VAT Return Due?
Quarterly and monthly VAT returns and payments are due 1 month and 7 days after the end of a VAT period (the rules are different if you've signed up for the annual accounting scheme). You'll have chosen your VAT period end date when you registered for VAT.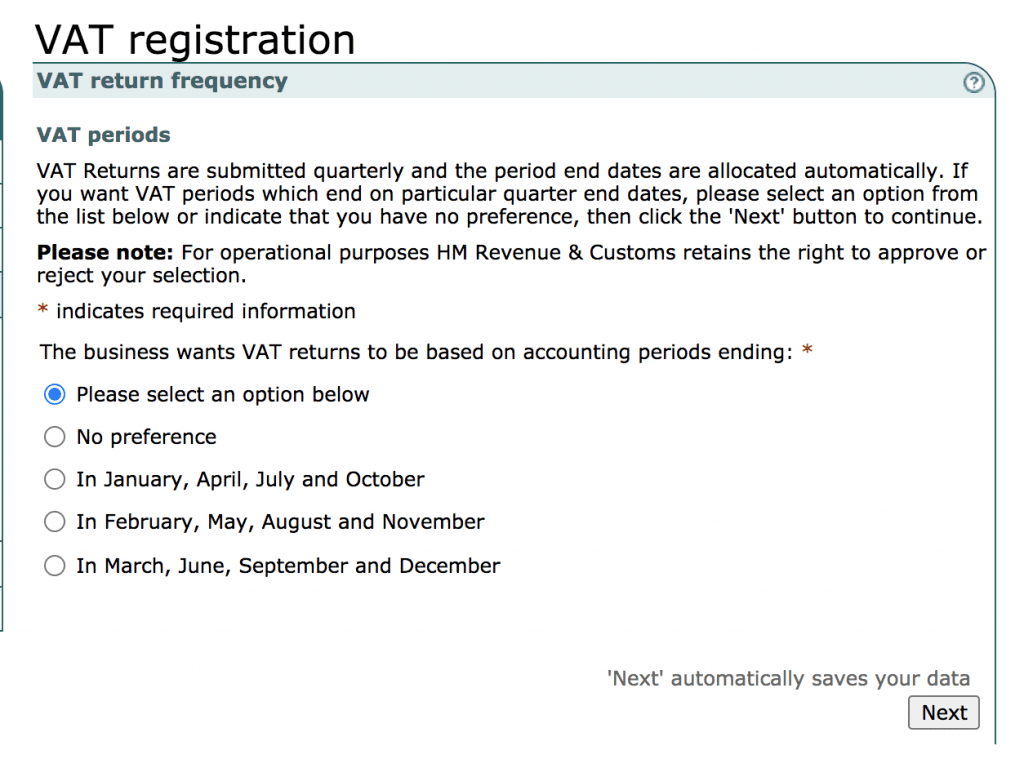 If you aren't sure when your VAT period ends then log into your VAT online account to check, this contains essential information about your registration, access to your VAT registration certificate and payment information.
VAT Return Dates & Payment Deadlines
Set Up a Digital Bookkeeping System
You'll need to submit your first VAT return using an HMRC approved bookkeeping software (this is part of what is known as making tax digital) such as Quickbooks. You'll have to record all your sales invoices and purchases in the system which then automatically generates the number you need for your VAT return and then transmits the numbers over to HMRC.
Which Sales Should You Include on Your First VAT Return?
You must include all your sales on your VAT return from the date you are registered for VAT. VAT must be paid on these invoices, whether you can recover it from your customers or not.
What Can You Claim Back on Your First VAT Return?
You can reclaim VAT you've paid on goods and services in your business from the date you become registered for VAT. You cannot reclaim VAT back on anything you used personally. That being said, if you use something for business and personal reasons, you'll be able to claim back VAT on the business portion.
For example, you use your laptop for business reasons 75% of the time and 25% personal. You'll be able to claim back 75% of the VAT you paid for the laptop.
How to Claim VAT Back on Expenses
You may also be able to claim back VAT on certain purchases you made before you were VAT registered. You can go back and claim VAT on expenses depending on what you have bought:
4 years for goods you still have, or that were used to make other goods you still have;
6 months for services.
How Far Back Can You Claim VAT on Expenses?
---
New Here? Learn how to set up the financial side of your business with these easy to understand guides and resources:
Sole Trader or Limited Company?

– Download my free calculator to check which business structure would help you to pay less tax;

Tax Records and Bookkeeping – Understand what tax records you'll need to keep and how to set up your own bookkeeping system;
Self Employment Taxes Explained – Learn what taxes you'll pay, how much and when;
VAT Guides – From registration to de-registration, VAT schemes and thresholds, these guides will take you through the basics every UK small business owner needs to know;
Invoice Template – Free template and step-by-step guide so you can get paid by your clients.