Earlier today it was announced that the tax return deadline, normally 31 January each year, has been extended to 28 February 2021 for this year only. The extension has been made in response to the number of people struggling to file their tax return in these unprecedented times.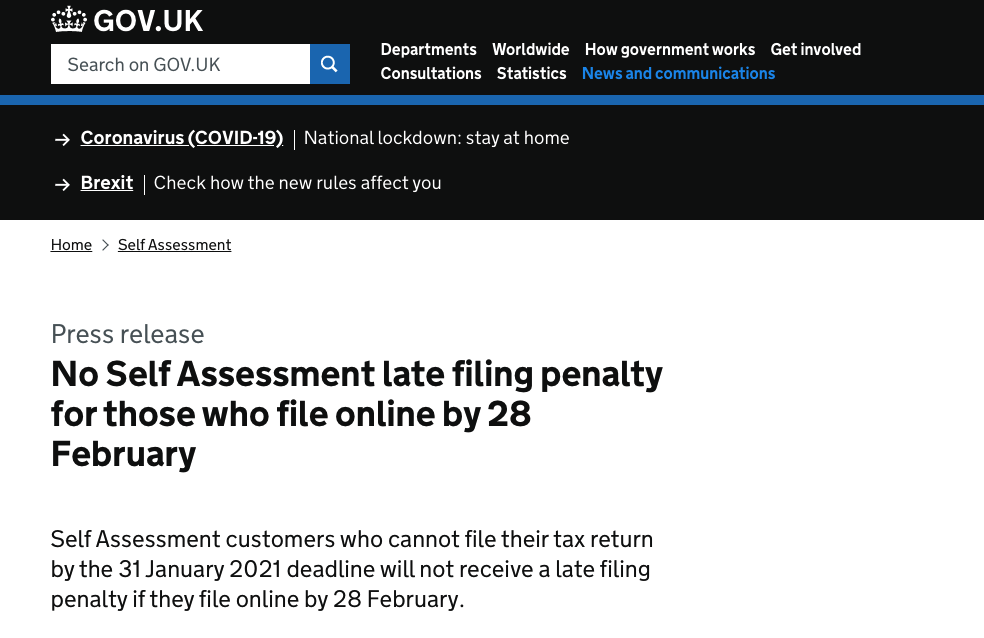 Individuals who manage to file their returns by 28 February will avoid the £100 penalty, but they must pay any tax they owe by 31 January as normal and interest will be applied on any unpaid tax from 1 February.
If you are unable to pay your tax, you'll need to file your tax return before you can apply for a time to pay arrangement to spread your tax bill over 12 months if:
you owe £30,000 or less
you do not have any other payment plans or debts with HMRC
your tax returns are up to date
it's less than 60 days after the payment deadline
If you do not plan to file your tax return by 31 January and are unsure of your tax bill, pay an estimate. That way, you might be able to minimise the interest you do get charged when you do submit your return.