Have you made a mistake on your self assessment tax return? Don't panic, you can go back and correct your return after you have filed it. Here's how you do it:
How to Amend Your Tax Return Online
HMRC lets you amend your tax return by going online. You'll need to log into your .GOV tax account and once inside look in the self assessment section. You should find an option to amend your tax return. Alternatively, you can navigate to the tax return you want to correct and select 'Tax Return Options' from the menu on the right-hand side you will then be presented with the option 'Amend Return'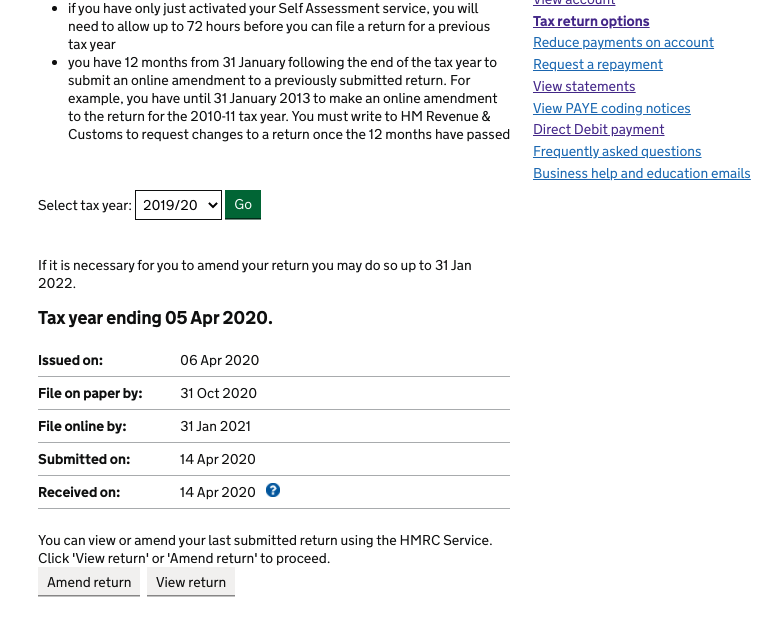 How Long Do You Have to Correct Your Return?
You have up to 12 months after the filing deadline to fix mistakes in your self-assessment tax return. So if you want to correct your 2019/2020 tax return which was due on 31 January 2021, you'll have until 31 January 2022 to correct any errors.
Correcting a Paper Tax Return
If you fill in a paper tax return, minor mistakes can be corrected over the phone. But if you have made a more major mistake or need to fill out an additional section, then you'll need to download blank versions of the required pages from the HMRC website and post them back to HMRC. Alternatively you can write a letter to HMRC with details of the corrections required and they'll update your return on your behalf.