This post may contain affiliate links. This means I might receive a small commission, at no additional cost to you, if you click and decide to make a purchase. Thank you for supporting my blog.
Welcome to the Step-by-Step Guide to Filing Your Dormant Company Accounts.
This guide walks you through how to file your Dormant Company Accounts at Companies House, as well as how to let HMRC know about your Limited Company's dormant status for Corporation Tax reasons.
Click the button below to download a copy of your guide.
What You Need to Get Started
To make the process of filing your Dormant Company Accounts Online at Companies House easy, make sure you have the following 5 pieces of information ready.
If you are missing anything it will delay your ability to file your dormant accounts online and you may face penalties
1. Webfiling Login
This is your Companies House online account where you can log in and see details about your Company and file information.
Don't Have it? You can register to set yourself up here >>
2. Company Authentication Code
Your company authentication code will have been sent to you by Companies House when you registered your Company.
Don't have it? You can request for it to be sent by post to your registered office address. Find out more here >>
3. Company Number
Companies House will have issued you with a Company Number when you registered your Company
Don't Have it? Search the Companies House register here >>
4. Latest Confirmation Statement
Also known as your Annual Return, this needs to be filed once a year whether your Company is dormant or not.
Don't have it? Find your share certificates in your Memorandum of Association issue on Company Formation to check how many and what type of shares are in issue.
5. 10-digit Unique Corporation Tax Reference
HMRC will have sent a reminder to deliver a Company Tax Return and this will have information you are going to need.
Don't Have it? Call HMRC on 0300 200 3410 to help you retrieve this information.
Check Your Eligibility
It is really important to confirm that your Company is eligible to file Dormant Company Accounts.
Filing Dormant Company Accounts incorrectly will result in fines from HMRC and Companies House.
What is the Definition of a Dormant Company?
A dormant company is one which has no significant transactions. There are many reasons why Directors choose to have Dormant Companies for example:
To reserve a company name whilst preparing to launch a business;
Restructuring a previously active business;
An owner who requires an extended period of time off due to illness, maternity leave, travel or a sabbatical.
Significant transactions basically means any form of income or expenses with the exception of:
filing fees paid to Companies House;
penalties for late filing of accounts;
paying late filing penalties to HMRC;
money paid for share when the company was incorporated.
Any other types of payments or receipts would be considered 'significant accounting transactions'.
This would jeopardise the dormant status and require the submission of full statutory accounts.
In summary, you can only file Dormant Company Accounts if:
Your Company has never traded or has stopped trading;
Your Company is not a subsidiary;
The only transactions entered in the accounting records of the Company is the issue of subscriber shares.
If you have any doubts as to the Dormant Company Status of your company then contact a professional.
Filing Requirements for Dormant Company Accounts
There are three filing requirements for Dormant Companies:
Dormant Company Accounts (AA02) annually;
Confirmation Statement annually;
HMRC Tax Return annually of notification that the Company is dormant (to avoid the annual requirement).
How to File Dormant Company Accounts
1. Sign into Companies House Web Filing Service
Here's the link you need to sign in.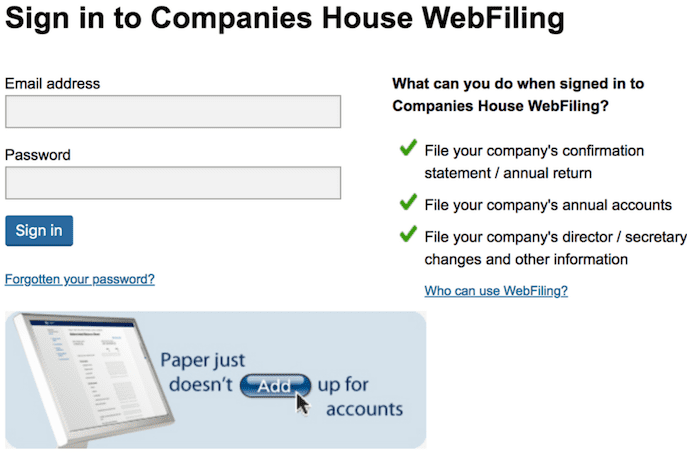 2. Sign into your Company by entering the Company Number and Authentication Code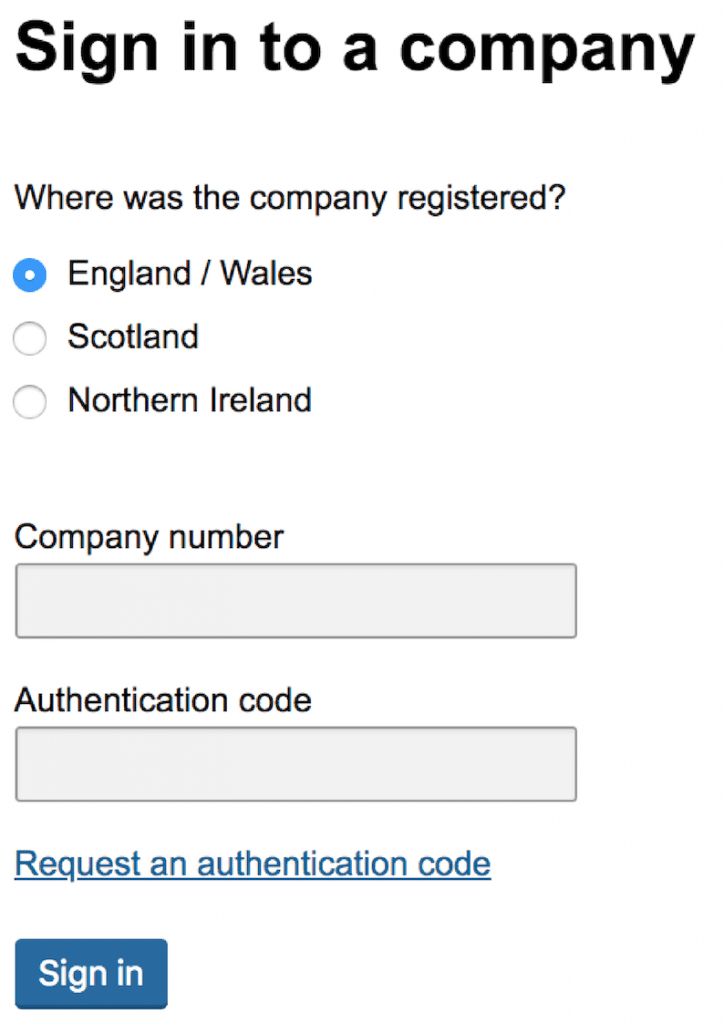 3. Choose the option to 'File Company Accounts'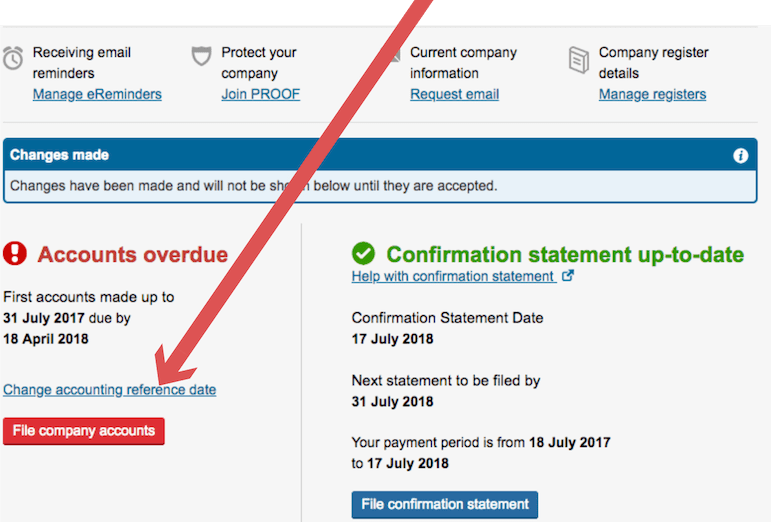 4. Begin Filing Your Dormant Company Accounts by selecting the option below highlighted in yellow.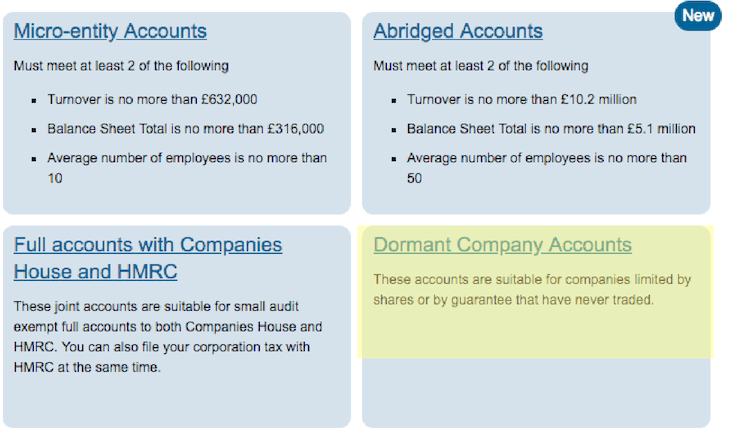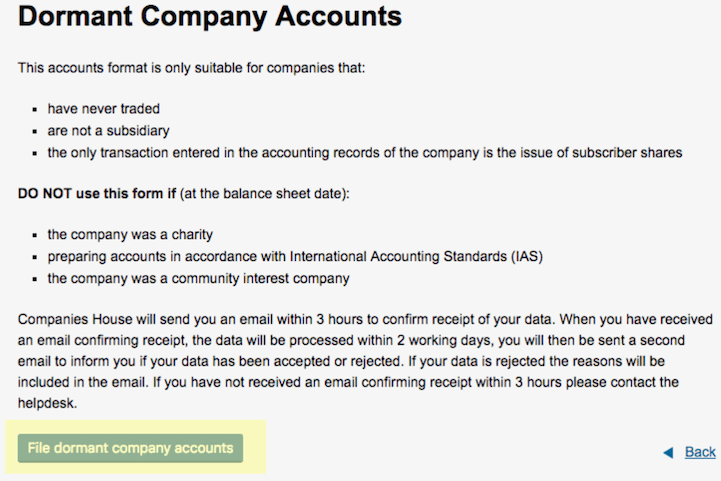 5. Complete Your Dormant Company Accounts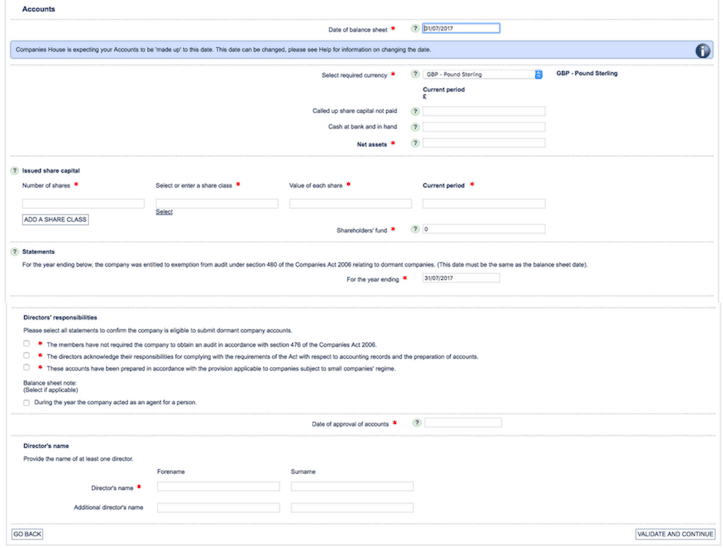 Balance Sheet Date
Check the reporting date for your Dormant Company Accounts. It should be the year-end of your Company.
Reporting Currency
Check the currency being used for the Dormant Accounts is correct.
Called Up Share Capital Not Paid
If you have formed your Company and not done anything since, you probably haven't paid your share capital.
Therefore the shares are unpaid.
The next steps will show you how to work out how much share capital is unpaid.
Cash
Unless you have previously traded, a dormant company by definition should not have a bank account. So this figure will be zero.
If you have opened a bank account through which transactions have taken place then consult a professional to confirm that your Company is dormant.
Net Assets
This is the sum of unpaid share capital and cash.
Number of Shares
These are the number of shares in issue – this may be the subscriber shares allocated when your Company was formed.
Check your confirmation statement for details, share certificates in issue or the memorandum of association.
Share Class
This is the type of shares that have been issued.
Typical types of shares for Limited Companies are Ordinary or Preference.
Again details of this will be on the confirmation statement, share certificates or the memorandum of association.
Share Value
There is a cost attached to each share in issue. Again details of this will be on the confirmation statement, share certificates or the memorandum of association.
Current Period
This is the total cost of the shares in issue. For example if your Company has 2 £1 Ordinary Shares issued then the total to enter in this box would be £2 (2 shares x £1 each).
Add a Share Class
If your Limited Company has more than one type of share in issue then click this button to add details of these.
Then use the same process as above to add details of them.
Shareholders Funds
This will be the total value of all types of shares you have in issue
The figure for shareholders funds must match the one entered for Net Assets, so the balance sheet balances.
For example, if the Company has 1 Ordinary £1 share in issue and the Director never paid this share, the unpaid share capital and share value will be the same.
Statement
This is a declaration that the Company did not require an audit and was dormant for the period you are filing Dormant Company Accounts for.
Check that the date in the box is the same as the balance sheet.
Directors Responsibilities
Read the three statements carefully, ticking to indicate you agree with them.
This is confirmation that the Company is Dormant and is prepared in line with accounting regulations.
If you are unsure of what you are agreeing to then speak to a professional.
Date of Approval
Generally this will be the date that you are preparing and submitting the accounts.
Alternatively it can be a prior date, if you prepared them previously and needed additional approval before being able to file them.
Directors Name(s)
Add the names of the Director or Directors who are approving the accounts.
Validate and Continue
Once you have completed the form press this button to begin the submission process.
6. Check Your Dormant Company Accounts
You will be presented with a copy of your Dormant Company Accounts containing the numbers you entered.
Check them thoroughly.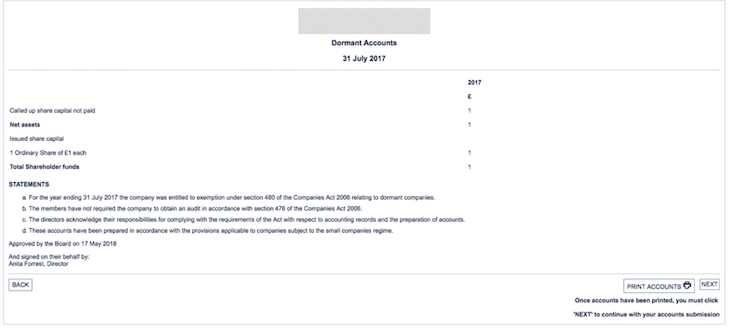 Print Accounts
I recommend you print a copy of your Dormant Company Accounts for your records, either as a hard copy of PDF.
Next
Press this button to submit your Dormant Company Accounts to Companies House.
What Happens Next…
You will receive 2 emails from Companies House Webfiling:
Confirmation that Companies House has received your Dormant Company Accounts and gives you a submission number. Keep hold of this number in case of any issues and you need to contact Companies House;
Confirmation that your Dormant Company Accounts have been accepted by Companies House. It can take up to 2 days to receive this email.
How to Notify HMRC of Dormant Company Status
You need to notify HMRC that your Limited Company is Dormant.
This is because the default position adopted by HMRC is that all Companies are trading and should be filing Corporation Tax Returns and paying Corporation Tax.
Having a Dormant Company is perfectly fine, you must just notify HMRC about it so they can update their records.
Once you have completed filing your Dormant Company Accounts with Companies House and received the second email confirming acceptance, you'll need to contact HMRC.
You'll need to write to HMRC to notify them that the Company is Dormant and will remain Dormant until further notice.
You must enclose a copy of your Dormant Company Accounts from Companies House as evidence of Dormant Company Status.
Once HMRC receive your letter, they will update their systems and you will no longer received a Notice to Deliver a Company Tax Return each year, as they will understand that this form is not required.
It is advisable to call HMRC to check they have received your letter a couple of weeks after you send it on 0300 200 3410.
Download Your HMRC Template Letter Below
Copyright 2019 Anita Forrest ACA
All rights reserved. No part of this guide may be reproduced, distributed or transmitted in any form or by any means, including photocopying or other electronic or mechanical methods, without the prior written permission of the publisher
Anita is a Chartered Accountant with over a decade of experience taking self-employed business owners from financially confused to business savvy.
She is the creator of the 'Go Self Employed' website, which is her corner on the internet where she makes self-employment less terrifying.