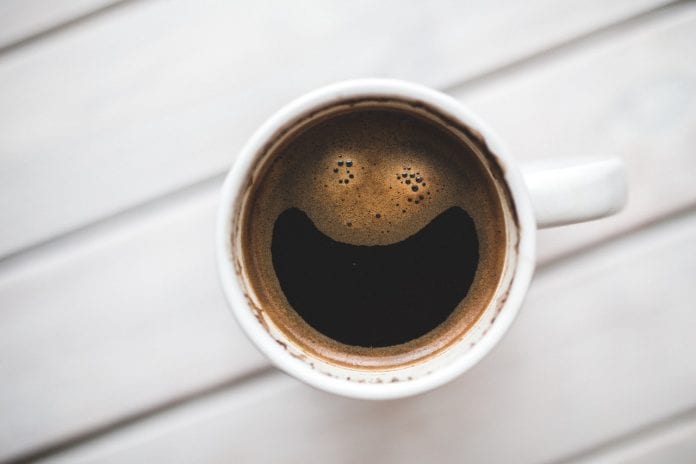 It is surprisingly common to find self employed individuals who are severely affected by slow paying customers or, worse still, non payments. When you are offering credit to your customers you are putting yourself at risk of non payment and not getting paid for the service or product you have delivered.  By setting up an effective invoicing system you can protect yourself from loosing money, improve your cashflow and avoid stress of dealing with late customer payments.
What is an Invoicing System
An invoicing system is the process which a business follows to charge its customers for services or products, get paid and handle any payment issues. According to a survey by Sage business spend on average 14 days a year chasing for late payments, time better spent dealing with more important business issues.
By setting up an invoicing system that works for your business you'll have a plan in place that you can follow each time you raise an invoice and offer credit to your customers.
Setting Up the Perfect Invoicing System for Your Business
Follow these 10 simple steps to set up the perfect invoicing system for your business:
1. Record Your Work
The first step to effective invoicing is to make sure you are recorded every service and product you deliver so you don't accidentally forget to charge your customer for something. If you bill for time spent you make need to use a time tracking app like Toggl or if you bill at fixed rates you may need to set up a spreadsheet that lists all your customers and agreed rates.
2. Decide How Often You Need to Invoice
The frequency and speed at which you can invoice at will depend on the type of business you have. But the sooner you invoice the sooner you'll get paid so it is in your best interests to be able to invoice for your work as close as possible to when you have delivered it, especially if there are costs attached.  Take a look at your customer base to see how often you can invoice them, although it may make sense to set fixed days in your diary for invoicing to avoid you getting bogged down in admin too often.
3. Set Your Payment Terms
Payment terms are the rules by which you expect your customers to pay you.  The payment terms you choose will need to suit the industry you operate in. Here are some common payment terms businesses adopt:
Payment up front;
Payment on delivery;
Staged payments in line with deliverables;
Upon receipt;
7, 14 or 30 days after invoice date.
If you are unsure what payment terms you may want to consider the following:
Industry standards
Generally the industry you operate in will have some generally accepted payment terms that your competitors follow and your potential customers expect to see. Choosing the wrong payment terms could be the difference between making a sale or loosing one – after all there is no point asking for payment in advance when all your competitors offer 30 days credit, you'll just give your customers a reason not to pick you.
Your business model
Invoicing is central to your business and directly affects your cashflow as well as your ability to pay for overheads, your salary or staff. So the payment terms you choose need to work for your business.
Say you own a printing business and a customer places an order for flyers. You need to pay for the costs of printing, paper and design before producing the flyers, which involves paying suppliers.  If you offer your customer payment terms of 30 days you'll have to wait to cover the cash you outlaid to produce the flyers. However if you ask for payment up front then you would have the cash in your bank to pay for the costs associated with delivering the job.
Your client relationship
If you have a good relationship with your client or a long term working relationship where you have built up trust you could choose to ask for more favourable payment terms meaning you can get paid quickly. Just be careful not to make yourself and your business look vulnerable.
Use More than One Set of Payment Terms
If you sell a variety of products for example downloads and professional services then you could choose to set different payment terms according to each product you offer.  This could become complicated, especially as your business grows and you scale up taking on staff to help you with invoicing.  But in the early stages setting different payment terms may mitigate the risk of non payment and help your cash flow.
4. Choose the Payment Methods You Will Offer
Making it easy for your customers to pay you is crucial to setting up a perfect invoicing system. You may even want to offer a few different payment options to your customers so they can choose what suits them best and speed up payments to you.  Here are main payment methods adopted by small businesses:
Bank Transfer
By providing your clients with your bank details they can arrange a bank transfer to your account, this is also referred to as BACS or Faster Payments.  Getting paid by bank transfer is particularly good because generally, unless you are accepting overseas payments, there will be no charges deducted from your money so you'll receive the full amount that you have invoiced for.
Credit/Debit Card
Offering the ability for customers to pay your invoices online by a credit or debit card can make it really easy for you to get paid, although this method often attracts additional charges by the card processing company.
Direct Debit
When you receive a bill for say your mobile phone, after an agreed number of days the payment is automatically taken by direct debit from your bank account.  This may be a payment method you can set up for your own business using a company such as GoCardless who take the payment on your behalf and then transfer collected funds straight to you bank account.  Although there are costs attached to this method it is automatic and avoids the need for you to chase for lots of payments each month.
Cash
Even though we are moving more and more to a cashless society, depending on your industry you may want to offer cash as a payment method. For example if you are an Etsy seller setting up a market stall you'll be dealing with your customers directly, so it will make sense to have a method to collect cash, give change and record your cash takings in your accounts.
5. Decide on Your Invoicing Method
Once you have decided how you want to take payments from your customers you can then choose the most suitable invoicing method.  You can choose a manual method or an electronic invoicing system.
Manual Invoicing
Manual invoicing means that you need to raise an invoice, typically in Excel or Word, and email a PDF version to your customer for payment so they can pay you by bank transfer.
Electronic Invoicing
There has been a rise in electronic invoicing systems such as Square and they can save you time by:
Automatically emailing your customers their invoices and reminders of non payment;
Include the option for card payments on the face of the invoice or body of the email;
Pre designed invoice templates which are easy for you to set up and use;
Allow you to invoice from a mobile app on the move reducing the chance of you forgetting to bill your customers and with no delay;
Automatically calculates your invoice totals and VAT, if you are registered;
Tracks who has paid you and which invoices are outstanding automatically, so you know who owes you money.
6. Set Up Your Invoice Template
Even though every invoice can take a different design, there are key pieces of information you need to include by law and to ensure your customer can pay you promptly.  Once you have chosen your invoicing method the next step is to set up your invoicing template.
Manual Invoicing
If you have chosen to use manual invoicing then you'll need to set up an invoice using something like Word or Excel.  You can find out more about how to do this, what you need to include and download templates you can use HERE.
Electronic Invoicing
If you have chosen to use an electronic method like Square, then you will need to get set up on their system and work you way through designing your invoice, adding your logo and entering your business details so you can receive money.
7. Decide How You Are Going Track Paid & Unpaid Invoices
If you opt for an electronic method of invoicing, then the provider you choose should offer you the facility to track which invoices are paid and which are outstanding.
If you have chosen a manual method then you will need someway to store your invoices and mark them off as they are paid so you can track which customers owe you money and chase them up promptly.  My bookkeeping spreadsheets are designed so they are ready for you to mark off who has paid you and automatically highlight unpaid invoices, perfect if you are not ready to jump into a full on accounting software.
8. Get Familiar with the Business Protocols for Chasing Late Payments
Unfortunately when you offer your customers credit, despite setting out clear payment terms you may experience late payments.  It can be frustrating and time consuming to deal with but it will help to familiarise yourself with the business protocols of chasing for late payments.  These are a set of generally accepted rules that businesses follow to chase for payments, protect business relationships and avoid reaching the stage of needing to use a third party agency to recover a payment.
Sage shared with me a handy flowchart that summarises the business protocols for chasing late payments, detailing exactly what you should and when once an invoice goes overdue.
You can download a keep a copy of this flowchart HERE and I recommend you familiarise yourself with the timeline as part of creating your perfect invoicing system.
9. Draft Your Non Payment Email Templates
Finally if you are offering credit to your customers, get prepared by drafting up your non payment email templates so they are ready for when you need to chase up your customers for payment.  You should always keep them professional, firm but friendly and stick to the facts of your arrangements, that way you protect your business reputation and maintain your customer relationship to the best of your abilities.  I have created non payment email templates that I can send you to use as part of setting up your invoicing process – just enter your email address below and I will send them to you.
Email reminders are great but there is nothing better than calling your client for a catch up and dropping in that you haven't been paid – it's friendly and gives you the opportunity to catch up with your customer. Just always make sure you follow up on the phone call with an email re capping what you discussed in regards to your outstanding invoice and a copy of the invoice.
10. Stick to Your Invoicing Process
As with any process, the most important thing is to make sure you stick to it.  The longer you wait to send or chase an invoice, the longer it will take for you to get paid.  Make sure you get your invoices right in the first place with all the necessary information on them so you customer can pay you – don't give them an excuse to slow down payment!
An invoice process will make you look professional and don't be afraid to chase.  Most of the time, especially when you are dealing with large organisations, invoices often slip through the net and it is nothing personal.  But if you do find yourself consistently experiencing problems with getting payment from certain customers then you may need to take a step back and assess their financial position as well as whether it is worth the risk of dealing with them, especially if it putting a strain on your cash flow.