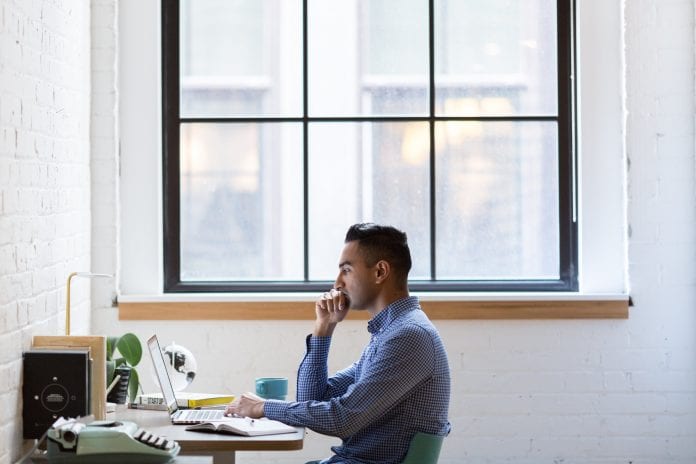 Time is Money. But if only everyone understood and respected that.
When you are self employed every penny counts and it can be so frustrating when your clients or customers cancel a booking at the last minute.  Of course going self employed means you will need to accept some level of risk, but how do you best protect yourself and handle flaky clients without creating an awkward situation?  Here are a few ideas to deal with last minute customer cancellations:
Create a Cancellation Policy
If your customer cancels, you don't just just loose the money they would have paid you but also the opportunity cost of what you could have earned from another customer.  If you are a hairdresser, for example and your client cancels a haircut you may have been able to see a client who would have had a cut and colour, a more expensive service.
If you don't have any type of cancellation policy, then get one.  Set your stall out clearly stating your payment terms, when your clients are able to cancel their appointments and any refund policy. For example:
Missed appointments, or any appointment changed, altered, moved or cancelled for any reason with less than 24 hours' notice will be charged full fee.
Consider the line of business you are in, any travel time involved and how easily you would be able to fill the slot with a new customer to carve out the right cancellation policy for you.  Of course, emergencies can come up and if you have a long standing relationship with a client you may choose not to enforce your cancellation policy but at least that decision is yours to make.
Ask for Up Front Payments
More and more now with apps, websites and online payments businesses are asking for their customers and clients to pay upfront. It's a concept we are getting more familiar with but if you feel uncomfortable about asking for up front payments then try taking a look at your competitors and establish whether they are asking their clients to pay in advance – you may find the practice is not uncommon in your industry which will put you at ease when you ask your clients to pay upfront when they book your time.
If you have a website consider adding an online payments plugin to it.  Or if your developers charges make this too expensive then consider services such as Barclays, iZettle and Wordpay which offer portable bluetooth card readers which have an app for your to process payments on your phone and options to e mail your customers receipts. These services do deduct charges every time you accept a payment, so take the time to familiarise yourself with these charges and make sure these bank charges don't erode your earnings too much.
Bulk Booking Discount
If you find you have regular clients but they do have a tendency to cancel your bookings, consider asking them to book a batch of appointments in advance for which they will receive a discount.  For example, buy 10 yoga appointments and receive a 10% discount or buy 6 facials and receive one free.
Although you are giving something away, you may find receiving a bulk payment in advance means your client doesn't cancel or if they do, coupled with a bullet proof cancellation policy, at least you won't loose money.  You may even be able to fill the cancelled slot with an alternative client and make some extra money!
Automate Your Booking Process
A complete solution that could help with cancellations and your diary management could be to automate your entire booking process.  Technology has never been more helpful to small businesses and the self employed. There are many off the shelf apps or web plugins that can show availability, allow your clients to book online, pay and view your cancellation policy.
Simply refer your clients to your booking system to make their appointment.  Of course, you do risk a new client walking away and potentially not making their first appointment so it may be something you want to implement for your established clients.
Send Text Reminders
The life of a self employed person is surprisingly busy but sending a confirmation text either automatically or manually 48 hours before your appointments may be a great way to avoid last minute cancellations and remind clients about their upcoming appointment.  Getting into the habit of dropping a text could actually be a really simply (free!) way to reduce those last minute cancellations.
Turn Down Flaky Clients
If you have been self employed for a while and are an established business or have a waiting list you could turn down flaky customers and reserve the time slots for those that are more reliable.  If you are a new to self employment understandably you may want to accept all the work you are offered but make sure you are not turning down potentially more reliable clients to look after the less reliable ones because that could cost you more in the long run.
Talk to Clients Who Serially Cancel
Having a chat with clients you cancel you on a regular basis could be the solution you are looking for.  Explain your position, that you are self employed and that you have others interested in your services, you may find that they just haven't considered the implication of them cancelling and will work with you to find a solution that works for you both.
When you work for yourself you are the workforce, administrator and customer service manager rolled into one. If you are new to self employment this can mean you are on a steep learning curve so make sure you value your time and the service you offer.  If you do, you will find you probably enjoy the world of Self Employment so much more.
Accountant In Your Inbox
I'll help you to make more profits, pay less tax and stay on the right side of the rules. Enter your email address to connect with me!