WELCOME TO GO SELF EMPLOYED
Guides and Resources for the Self Employed
Simple, straightforward advice to make topics like registering with HMRC, tax returns, accounting and banking easy to understand.
Ready To Become Self-Employed?
In this 10 Step Guide I'll show you everything you need to do to go self employed and register with HMRC, as well as all things tax related.
I'm Anita, a Chartered Accountant turned entrepreneur and creator of the Go Self-Employed website. I'm passionate about helping others become self-employed and feel confident managing their finances because I know we leave school totally unequipped to deal with personal finances, let alone business finances, but this shouldn't hold us back from building the business we dream of. 
With my bookkeeping spreadsheets, guides and resources I'll help you organise your business finances, learn how you'll get paid, register a business and check you're making the tax savings you're legally entitled to.
Business Blunders, Finding Fabulous Freelancers and Paying International Contractors
When I first started out in business I was naive, diving headfirst into everything full of passion! I decided I could do everything myself (with a little help from YouTube) because it was more important to save money not spend money.
Most of the time I did manage to learn what I needed to along the way. But sometimes it ended in some totally avoidable business blunders and it was clear I was out of my depth.
In this guide, I share some of my biggest blunders, explain why I had to stop DIY-ing everything and build a team of freelancers around me. I'll also give you my best advice when you outsource for the first time, so you can get the best results you can without wasting money. 
Self-Employed Taxes
Explained
I know that self-employment taxes can be a complicated subject, but they are an unavoidable part of working for yourself.
What tax do you pay? When and how do you report your earnings? And how do you (legally) reduce how much you pay to HMRC?

If you aren't sure where to start when it comes to taxes and you're worried the tax-man is lurking around the corner, then this guide is for you.

I'll answer some of the common questions that I see online and was most asked in my previous life as a Chartered Accountant. It'll take away the worry that you're missing out on tax allowances and show you the deadlines you need to know.
Choosing the right business structure will maximise your tax home pay and minimise your tax bill. Here's how to decide whether becoming a sole trader or Limited Company is best for you
THE ULTIMATE BOOKKEEPING SPREADSHEET
Track your income, expenses and taxes in one simple bookkeeping spreadsheet, tailored to the needs of the self-employed.
22 powerful tabs to save you the hassle of figuring out what numbers and reports you need, with all the complicated formulas taken care of.
Simply enter your income and expenses and let the template do the rest, including generating the numbers you'll need for your tax return in one single tab.
To check if a domain name is available you'll need to use a domain name provider. A domain name provider is a company that is responsible for managing and selling available domain names. If you want to build a website or set up an email address with a specific name,
Read More »
Do you want to find out more about online data entry jobs? This post has more information about finding work, and what's involved whether you want to work at home full time or earn some extra cash.
Read More »
What is a Simple Assessment? If you are employed or receive a pension then you may receive a simple assessment if HMRC find that you have underpaid you tax by more than £3,000. After the end of a tax year*, HMRC reviews the information they have on file about your
Read More »
HMRC said that over 958,00 taxpayers missed the self assessment deadline due on 31 January 2020. That's nearly 10% of UK taxpayers who need to file a tax return! So if you are worried that you are going to miss the deadline then you are definitely not alone! So if
Read More »
You pay Class 4 NICs when you are self-employed earning over a certain threshold. In this guide, I show you what those thresholds are and how to calculate class 4 NICs payable.
Read More »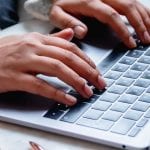 How you pay yourself as a sole trader can have tax implications as well as cash flow implications for your business, depending on your timings. In this guide, I'll show you create a way to pay yourself that is good for you and that will keep your business financially stable and avoid any unnecessary tax bills.
Read More »
Gift aid is a UK tax incentive scheme that allows charities to claim back an extra 25% on eligible donations made to them. In some cases, the taxpayer making the donation can also claim a tax rebate on their tax return.
Read More »
The complete guide to sole trader taxes, filing tax returns and claiming expenses, reliefs and allowances that reduce your tax bill.
Read More »
A guide to the emergency tax code, why it's used, what it means to the amount of tax you are paying and how to fix your code.
Read More »
If your payslip shows the 1185l tax code, then you're on one of the most commonly used tax codes for 2018. In this guide, I'll explain more about this code, including what it means, why it's used and how to check it's right for you. About Tax Codes A tax
Read More »