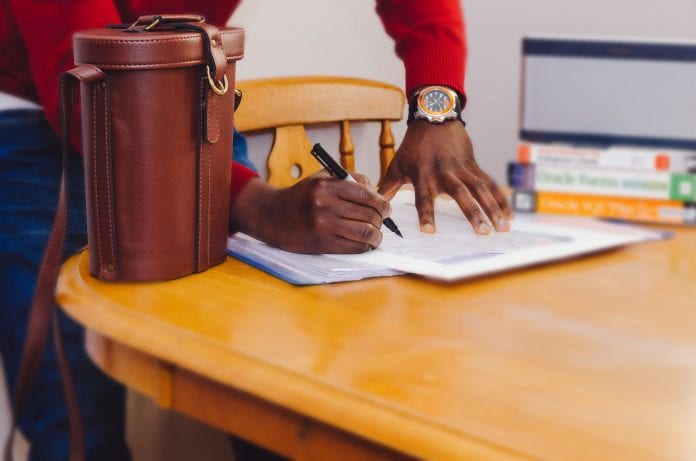 Self Employed Private Tutor? Here is our Tax Advice guide just for you. Whether you are starting out or just want to understand more about allowable expenses for your Tax Return, here are some useful tips specifically for Self Employed Private Tutors.
Register with HMRC as a Self Employed Private Tutor
Whether you teach maths, english or science going self employed is the easiest way to kick start your career as a Self Employed Private Tutor so HMRC knows you need to pay Tax in a different way.
First of all you must let HMRC know that you are self employed and you can do that online here. Once this process is completed HMRC will send you a UTR number (Unique Tax Payers Reference).  Keep this safe as you will need this code to file your Self Assessment Tax Return.
As you are now self employed you are required to pay tax under Self Assessment which means you need to submit a Personal Tax Return by 31 January each year detailing your income from tutoring, the income tax and Class 2 & Class 4 National Insurance due, as well as making a payment for the tax and NI due. Your tax return submitted by 31 January covers the previous tax year. For example: your tax return due on 31 January 2018 details your trading income earned between 6 April 2016 to 5 April 2017.
Watch out, you are also required to make a payment on account to HMRC by 31 July each year too which is normally 50% of your previous years tax bill, so make sure you budget for this additional payment too.
Your trading income, somewhat deceivingly, actually means your trading profits (all your income less all your allowable business expenses). Generally speaking, business expenses are only tax allowable if they are 'wholly, necessarily and exclusively' incurred in the performance of your business. All expenses must be supported by a receipt, so make sure you keep hold of all your paper or emailed receipts. But it is really important to be aware of which expenses are allowable because they will reduce your tax bill and incorrect claims can result in penalties.
Next: Allowable Expenses that Save You Tax