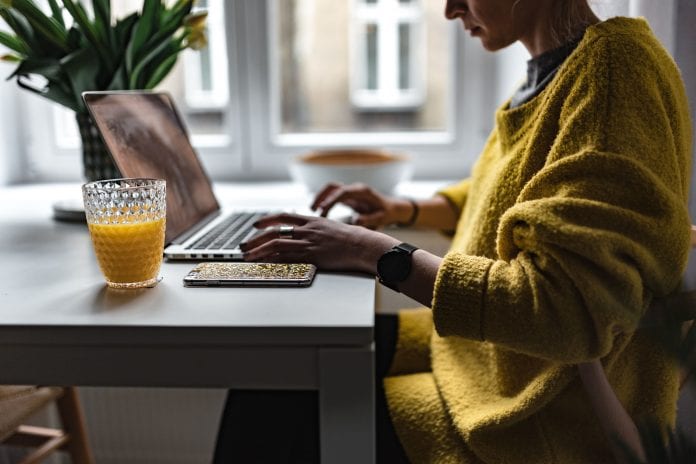 Shopify has definitely become one of the leading e commerce builders to help you create an online store super quick and with little or no technical knowledge of e commerce websites.  It is a one stop shop solution enabling you to turn your business idea into a reality in no time at all. However there are tax implications to your online venture that you should be aware of, so here is our tax advice especially for Shopify store owners.
Your Shopify Store is a Taxable Business
Generally speaking everyone has to pay tax on their earnings, although the amount they actually pay differs and is calculated on a sliding scale according to each persons earnings.  So whether you are renting out a property, working in a full time job or running an online store, all the money you earn counts towards your income, the total of which is used to work out how much tax you need to pay.
There are some exceptions to this rule. For example you may be selling something you just don't need or want anymore as a one off, so in this case this type of selling would not be considered as part of your earnings for tax purposes. It is unlikely you will create your own Shopify Store for this purpose, you would probably head over to eBay or Gumtree.  You no doubt created your Shopify Store to try and build a business and make some money!
The simplest way to declare your earnings from your Shopify Store is to register yourself as Self Employed and show how much you made on a Self Assessment Tax Return.
So, let's start by summarising the four essential elements of Self Employment.
THE FOUR ESSENTIALS OF SELF EMPLOYMENT
Visit the HMRC website and register as Self Employed;
Keep a list and receipts of all shopify income and expenses;
Complete Self Assessment before 31 January each year summarising your business income and expenses;
Pay any Tax and National Insurance due by 31 January each year (and payments on account by 31 January and 31 July each year).
You can register online as Self Employed on the HMRC website.  The process can take 10 days to complete upon which HMRC will post you a UTR number (Unique Tax Payers Reference).  Keep this safe as you will need this code to file your Self Assessment Tax Return.
Self Employed Individuals are responsible for reporting their income to HMRC under Self Assessment by submitting a personal Tax Return by 31 January each year detailing your income as a Shopify Store Owner, income tax and Class 2 & Class 4 National Insurance due, as well as making a payment for the tax and NI due. Your tax return submitted by 31 January covers the previous tax year (a tax year runs from 6 April to 5 April). So for example, your tax return due by 31 January 2018 details your earnings between 6 April 2016 to 5 April 2017 and this will detail your income from your Shopify Store as well as any other earnings you may have (such as rental income, bank interest or dividends).
Watch out, you are also required to make a payment on account to HMRC by 31 July each year too which is normally 50% of your previous years tax bill, so make sure you budget for this additional payment too.
It is also worth noting that if you already complete a Self Assessment Tax Return, for example because you collect rental income or have savings interest, that you need to complete a Form CWF1 to notify HMRC that you have a new form of income (in this case self employment) that you need to report to them on.  Again, you can do this online here and you will need your Unique Tax Payers Reference.
How Long After Opening Your Shopify Store Do You Have to Register for Self Assessment?

HOW MUCH TAX DO YOU PAY ON YOUR SHOPIFY STORE
The tax you pay is based on the income you make from your Shopify business as well as any other income you receive. If, for example you have a part time job earning £25,000 and you made £5,000 from your Shopify Store then you total taxable earnings would be £30,000 and it is this figure you use to work out how much tax you pay.
Income tax is calculated at different rates according to how much you earn.  For 2017/2018 the rates are:
| | | |
| --- | --- | --- |
| Personal Allowance | Up to £11,500 | 0% |
| Basic rate | £11,501 to £45,000 | 20% |
| Higher rate | £45,001 to £150,000 | 40% |
| Additional rate | over £150,000 | 45% |
So in our example above, based on taxable income of £30,000 you would pay tax of £3,700.  That is worked out as follows:
11,500 0% = £0.00
£18,500 20% = £3,700.00
If you paid tax through the payroll system in your part time job, you would be allowed to deduct the total amount of tax you paid from the payable amount of £3,700.  The amount of tax you paid will be on your payslips or P60.
WHAT OTHER TAX MUST YOU PAY ON YOUR SHOPIFY EARNINGS?
Depending on how much money your Shopify Store makes you may need to pay Class 2 and Class 4 National Insurance. The current rates are:
Class
Rate for tax year 2017 to 2018
Class 2
£2.85 a week
Class 4
9% on profits between £8,164 and £45,000
2% on profits over £45,000
What is Class 2 National Insurance?
What is Class 4 National Insurance?
WHEN DOES THE TAX AND NATIONAL INSURANCE DUE ON YOUR SHOPIFY STORE NEED TO BE PAID TO HMRC?
Those that are self employed need to declare their earnings by submitting a Personal Tax Return under Self Assessment rules and pay any tax and NI over to HMRC by 31 January each year, along with the return detailing your earnings.
The return submitted by 31 January covers the previous tax year.  So for example, your tax return due on 31 January 2018 covers the tax year 6 April 2016 to 5 April 2017.
If you run a Shopify Store it is really important to budget for your tax and national insurance, one of the simplest ways is to set some money aside for HMRC as you get paid. If you are unsure how much tax you need to pay or of your tax status we definitely recommend you ask an accountant.
WHAT ARE ALLOWABLE EXPENSES?
Your Shopify income on which you base your tax calculation, somewhat deceivingly, actually means your trading profits (all your income less all your allowable business expenses) and it is this figure that your tax and national insurance bill is based on. Generally speaking, business expenses are only tax allowable if they are 'wholly, necessarily and exclusively' incurred in the performance of your business.  But it is really important to be aware of which expenses are allowable because they will reduce your tax bill and incorrect claims can result in penalties. Expenses must be supported by a receipt, so always make sure you keep hold of all your paper or emailed receipts so they are ready for tax time.
ALLOWABLE EXPENSES FOR SHOPIFY STORE OWNERS
Here is a list of typically allowable expenses you may incur as part of setting up and running your Shopify Store:
Computer & Printer
Your computer is likely to be your best friend when you run an online business. You'll not just be running your store, but also needing to print orders and maybe even address labels to send out your products. Your computer and printer will be tax allowable so make a note and keep the receipt to discuss at tax time.
Website Costs
If you have chosen to buy a template from Shopify for your online store, then this will be an allowable expenses.  Other costs you may need to pay for to get your store launched may be a domain or logo design, again all these are allowable costs which reduce your tax bill so hold onto all your receipts.
Shopify Costs and Subscriptions
Shopify is a one stop shop but they do have charges.  Any subscription costs and fees deducted from your customer payments for choosing to use them as your merchant account will again be fully allowable.
Stock
All your stock or anything you buy that you need to produce the stock that you put up for sale on your Shopify Store are all allowable, so take the time to keep all your receipts safely for tax time.
Phone and Internet
The cost of a business phone (mobile and/or landline) and your internet is an allowable expense however if there is personal use then only a proportion of the contract costs can be claimed.
Travel
If you travel to your suppliers or customers for you will incur a cost. Keep hold of your receipts for trains, tubes or taxis as they should all be allowable expenses and help reduce your tax bill.
Mileage
If you need to use your car to travel to clients you should note down the mileage as this falls under the category of travel. Record your miles to and from your destination since you can claim 45p for the first 10,000 miles of driving and 25p thereafter.
Note – If you choose to rent a space for your business you may not be able to claim for the cost of travel/mileage as this may represent your permanent place of work. Make sure you take professional advice before claiming for travel/mileage as incorrect claims can result in penalties.
Insurance
If you take out some form of liability insurance, again this will be an allowable expense.
Rent
If you opt to rent a space, then again the cost of doing so is an allowable expense and will reduce your taxable income.
Use of Home
If you choose to work from home then there are rules that will allow you to claim an amount for the running costs of doing so from your home as a portion of your household bills such as gas, water, electricity or rent. Make sure you have an idea of your household running costs to discuss with your accountant at tax return time as they will help you work out how much you can claim against your taxable income.
Alternatively, HMRC allows you to claim a flat rate of £4 per week for using your home for work purposes and you don't need to substantiate this claim with receipts.
Wages and Freelancers
If you need some assistance and support from others then the cost of these individuals will be tax allowable since they are an incidental cost of running your business.
Training
You may opt to take courses to improve your skills. These will probably be tax allowable so keep your receipts ready for when you need to submit your tax return. If you need to travel to your course or stay overnight as part of the training these costs are also tax deductible, as well as the cost of a basic meal for lunch/dinner. Take the time to collate your receipts or note down mileage so you can discuss your claim against your taxable income with your accountant.
Marketing/SEO/PPC
Any marketing you do (online or offline), paid ads or anyone you pay to help you with your marketing is also fully allowable so make sure you download or ask your marketing assistant to send you an invoice before you pay them.
Accounting & Bookkeeping
Keeping accurate business records will help to avoid missing any entitlements or tax relief that you may be eligible for. Using a cloud based accounting software such as Xero, Quickbooks or Sage will make life easier, so if you do choose to sign up the cost of the monthly subscription is fully tax allowable. Then, if you choose to use an accountant to complete your self assessment tax return again their fees will be an allowable expense. Keeping accurate records will definitely help keep their fees down too as well as giving them all the information they need to make sure you receive all the deductions and reliefs to reduce your tax liability.
Bank Charges
It is advisable to open a business bank account and keep your business and personal expenditure separate. The bank charges you pay on your business bank account is an allowable expense.
RECORDING YOUR BUSINESS TRANSACTIONS
It is likely you may be paid via bank transfer from Shopify and it's important to keep accurate business activity records. Doing so will make life easier when the time comes to completing Self Assessment. Incomplete or inaccurate records will demand more time and hike up any accounting costs. Don't forget that failure to declare all forms of income could result in prosecution and a fine from HMRC. Accurate returns are important as they affect a person's eligibility and ability to get things like mortgages and other types of credit finance.
A simple spreadsheet which records your income and expenses is a great start to keeping your business transactions logged and organised.  You read some of our tips to keeping your accounts organised here.
You must keep your records and receipts for at least 5 years after the 31 January submission deadline of the relevant tax year. For Example: If you sent your 2016 to 2017 tax return online by 31 January 2018, you must keep your records until at least the end of January 2023.