An SA302 Tax Calculation is an official document issued by HMRC confirming your income and tax due.
What Is An SA302 Tax Calculation
An SA302 Tax Calculation is a summary of income earned and tax due for a particular tax year. Here is what one looks like: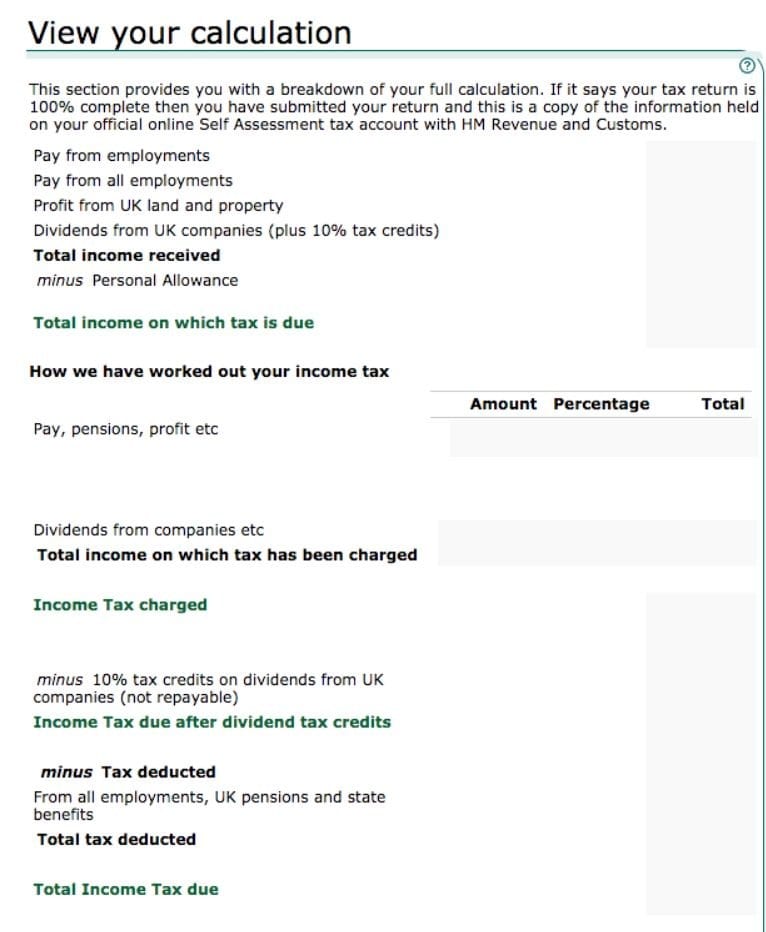 When you apply for a loan or mortgage you need to prove your earnings.  And the more earnings you can show the more eligible and amount you can borrow.
An SA302 Tax Calculation Form acts as evidence from HMRC of your income for lenders.  So it backs up what you have put in your application form.
Depending on what you are applying for you may need to provide more than one SA302 Tax Calculation Form.  This is because one form only covers one self assessment tax return.
Your mortgage advisor or lender will advise you of what is needed as part of your application.
---
How to Find Your SA302 Tax Calculation Online
An SA302 Tax Calculation only used to be available by phoning HMRC and asking for them to post it to you.
In recent year HMRC have made this form available online and lenders have become more willing to accept it as a download.
Here is a video to walk you through finding your SA302 Tax Calculation Online and Tax Overview.
A Tax Overview is another document commonly requested.  This is a simple summary of tax owed and paid by each tax year.  It gives comfort to lenders that you are all up to dates with your taxes and have no further outstanding liabilities they need to be aware of.
Head over to the Business Hub. It's full of templates and guides to help you manage your finances when you're self employed. And don't forget to find me on Facebook.
Advice from Me Straight to Your Inbox
Join my mailing list for exclusive downloads as well as more tax & business tips.