Hi there! I'm Anita! Welcome to my website Go Self-Employed where you'll learn all about money management! If you are self employed and managing your own finances you've come to the right place!
I started this website because I was so frustrated finding outdated information on self employment on the web, using jargon that would quite honestly put an accountant to sleep, I decided I needed to find a way to share some of my knowledge in my own honest, easy to read way.
What started as a few useful blogs about tax, expenses and a bookkeeping spreadsheet has now evolved into a collection of how-to guides, tips and cheat sheets!
In the beginning, I'll admit I didn't even know what a blog was, how to create and format content and let people know I wanted to help them online. But I did know I was creating a space online for straight-forward information dedicated to helping people who are self employed manage their money.
Fast forward 2 years and my blog has become my full-time passion, making my own dream a reality – to provide high quality information without the fluff.  
My website now reaches thousands of people every month and I'm building my own little community on Facebook which gives me the opportunity to connect with my readers, which I love and helps me to continue to create the content that you need.
My promise to you is simple: I will always share accurate information that is easy to read, fully researched and written with the self employed specifically in mind.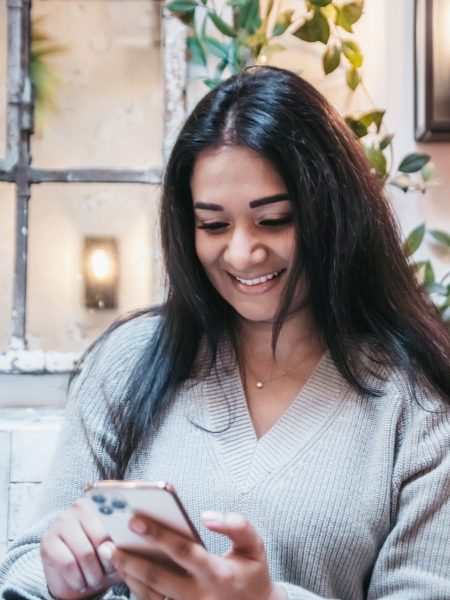 I'm the person behind Go Self-Employed, in my previous life I was an accountant but I always loved writing growing up. So I've put the two together and now my time writing and researching everything money and finance! 
I live in London, where I was born and bred, with my incredibly supportive husband and our every faithful dog Carlos and crazy cat Eddie (he's madder than most cats, trust me!). More recently we added Princess Speedy the Roborovski Hamster to the mix, after taking pity on her during a quick trip to the pet store for animal essentials. As you can see, I'm very good at keeping myself entertained at home with all my furry friends!
Running this website is not just my job, it's my passion and you'll often find me on a Friday night with my laptop in hand and Netflix on in the background (looks like my rock star days are behind me!).
When I'm not blogging I'll be in the gym, taking a walk or enjoying a cheeky glass of champagne!
What won't you find me doing? Gardening, ironing or emptying the dishwasher!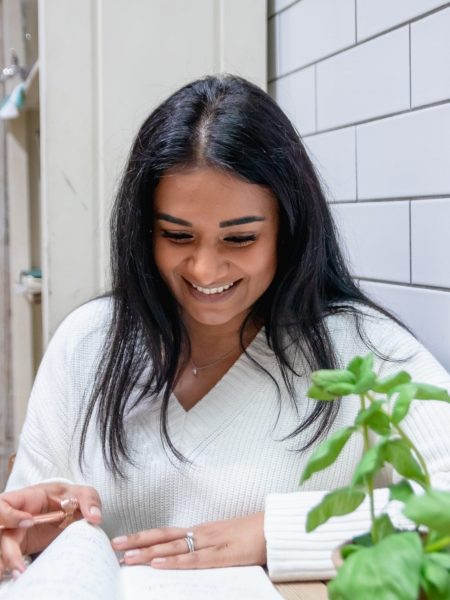 I left this job after 6 years to work as a self employed accountant, where I spent most of my time working with other self employed business owners helping them to navigate the complex world of taxes, VAT and business management. 
I had the amazing opportunity to work with an eclectic mix of clients – from musicians, clothing designers, amazon sellers and animal trainers to FSA regulated businesses, nursing homes and architects. Which means my knowledge is pretty diverse!
What I know about blogging is ALL self-taught and has involved a lot of late nights, help from other very knowledgeable people (whom I am forever grateful to) and a healthy dose of YouTube.
The solution isn't always about having more money. You'll struggle no matter how much money you have if you are unable to manage it.
When you're self employed normal money management rules don't apply. That's because your business and personal finances are inextricably linked and the way you manage your business finances has the ability to affect how you live your life outside of work.
I believe that proper financial education is critical to avoid slipping into a financial rut, not knowing how to get out of it and instead find a way to build the life you dreamt of when you embarked on being your own boss.
Money is not your barrier. A lack of financial skills to manage money effectively is the barrier.
Nice things people have said to me:
 "I have recently started my own self-employed HR Consultancy and have really appreciated your clear and simple hints and tips on getting going. I also use your bookkeeping spreadsheet which is ACE!"
Alison Clarkson
"I just came across goselfemployed.co – It's a great resource for entrepreneurs to take their finances into their own hands– which, I'm sure, seems very daunting at first. I think what you're doing is so empowering."
Katharine Palepu
"Anita thank you so much for taking the time to respond especially on a Sunday, you honestly had no need that is very kind. Thank you for your kindness & guidance"
Kelly Mullan