Find out how to find your UTR number if you've lost it by:
Your UTR number is a highly confidential piece of information. Never share it unless you're certain it's for the right reasons. For example, you are a CIS subcontractor or a professional like an accountant is acting on your behalf.
If you are unsure whether your UTR number is valid or you need to check it, then always contact HMRC first at 0300 200 3310.
Friendly Disclaimer: Whilst I am an accountant, I'm not your accountant. The information in this article is legally correct but it is for guidance and information purposes only. Everyone's situation is different and unique so you'll need to use your own best judgement when applying the advice that I give to your situation. If you are unsure or have a question be sure to contact a qualified professional because mistakes can result in penalties.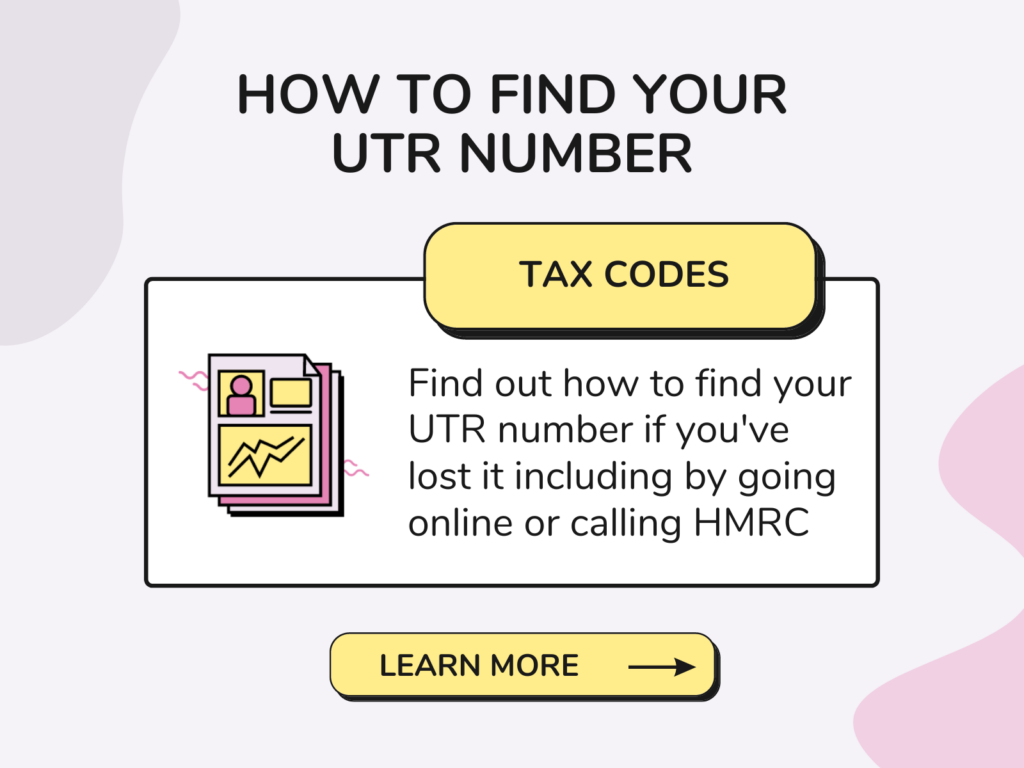 How to Find Your UTR Number Online
You can find your UTR online by looking in your .GOV tax account – your online tax account where you manage your taxes, get reminders from HMRC and find forms like your SA302. You'll see your unique taxpayer's reference number:
Within the self-assessment section;
The top right-hand corner of your account summary.
On the HMRC App
You can find your UTR number inside the HMRC app which is a handy place to find information like your unique tax payers reference, pay your tax bill and track forms you've submitted.
Find out more about the HMRC app and how to download it on the .GOV website.
On HMRC Correspondence
Your UTR number is included on any letters sent to you by HMRC – they use it as a way to identify you on their systems to access your personal information and will use it as a reference on the letters they send to you.
If you have any correspondence from HMRC then you should be able to find your lost UTR number on your:
Your HMRC Tax Return;
HMRC Statement of Account;
Payment Reminders or Late Payment Letters;
Your SA250 issued by HMRC when you first registered as self-employed.
By Phone
If you prefer you can find your lost UTR your number by calling HMRC on 0300 200 3310. Given the confidential nature of your UTR, HMRC will need to send it out to you by post. Therefore, you should be aware that it can take up to 7 days to arrive.
Remember, when you call HMRC you'll need to confirm your identity so you'll need your national insurance number in addition to your personal details.
Where Do I Find My Limited Company UTR Number?
If you have a limited company, you'll have a Company UTR number and a personal one. You'll find your Limited Company reference on all Corporation Tax letters sent to you by HMRC. If you cannot find it, call the HMRC Corporation Tax Return helpline on 0300 200 3410.