How to Get a UTR Number from HMRC. A step-by-step guide to getting a UTR number, how you can apply for one and what it means once you have it.
What is a UTR number?
UTR stands for Unique Taxpayer Reference.
It is a 10 digit number that HMRC issues to UK individuals who are registered for self-assessment.
Anyone who works for themselves needs to register with HMRC because they need to work out their own taxes and complete a tax return.
Why Do You Need a UTR Number?
You need a UTR number when you start working for yourself because it helps HMRC identify exactly who you are.
Your UTR number is unique to you and highly confidential. So once you get your UTR number you shouldn't share it with anyone unless absolutely necessary.
If you work in the construction industry you going to need to apply for a UTR number as well as registering for the Construction Industry Scheme. Once registered for both you will get your CIS card.
Step-By-Step Guide to Registering as a CIS Subcontractor Online.
How to Get a UTR Number
The quickest way to get a UTR number is to go online, but you can also apply by phone.
Before you start the registering as self-employed online, make sure you have your National Insurance number handy.
You'll then need to complete the following steps:
Visit the HMRC website and choose the option to "Register Online";
Set up your HMRC online account so you can manage your taxes online;
Enrol for self-assessment online;
Wait for your UTR number to be posted to you (can take up to 10 days)
Wait for your activation code so you can complete setup of your HMRC online account.
1. Visit the HMRC Website
Head over to the HMRC website to get started with their registration service here.
2. Set Up Your HMRC Online Account
Your first part of getting a UTR number is to set up a Government Gateway Account.
A Government Gateway Account is your online account where you can check on your taxes, get messages from HMRC and file your self-assessment tax returns.
You'll need to start by entering a valid email address, which you'll need to confirm to complete your UTR application so make sure you have access to it.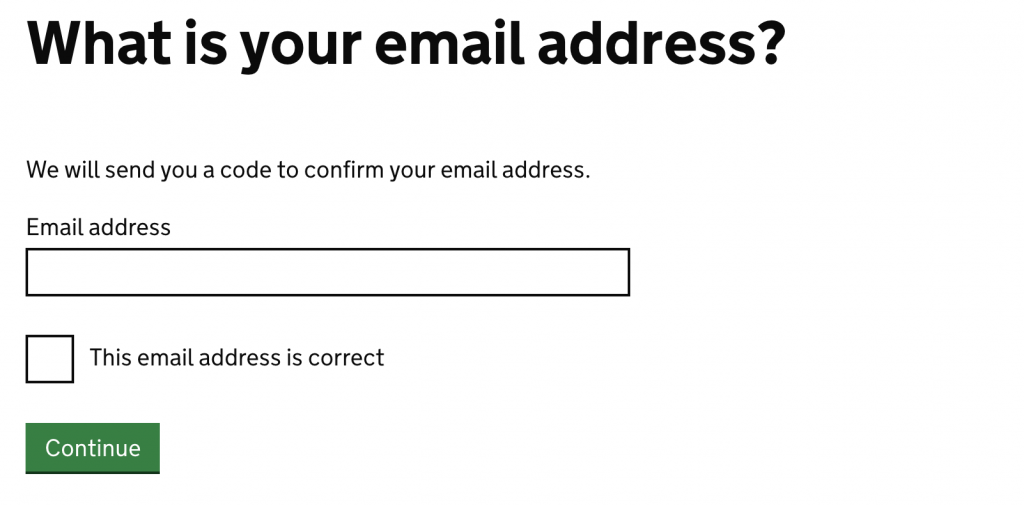 Once you have set up your HMRC online account, you'll be issued with a User ID (12 digit number) and be asked to set up a password.
3. Enrol for Self-Assessment Online
Once you have set up your government gateway account, you'll need to let HMRC know more details so you can get a UTR number.
Follow the steps in this video to complete your registration.
How Long Does It Take to Get a UTR Number?
It can take anything up to one month to get a UTR number from HMRC. It all depends on how busy they are.
If you are concerned about your application, then call HMRC on 0300 200 3310 to check the status and for an estimate of how long it will take to be issued.
What Happens Once You Are Registered for HMRC Self-Assessment
Once registered you'll need to complete a self-assessment tax return form once a year and working out your taxes. You'll also be responsible for keeping records of your income and expenses.
Why? Because unlike when you work for someone and they work out all you tax before they pay you when you are self-employed all the money you are paid is untaxed. That means you need to work out how much tax you owe.
Step-By-Step Guide to Completing Your Tax Return Online [2018/2019 Edition]
HMRC UTR number Helpline
The final way you can find your UTR number is to call HMRC. Their phone number 0300 200 3310.
When you call you will be asked a series of questions to confirm your identity.
Due to the confidential nature of your UTR number, any reminders of it will need to be posted out to you. That means it will take up to 7 days to get to you. Make sure you allow for this time, whatever your reason for trying to find your UTR number.
Updated 23 June 2019